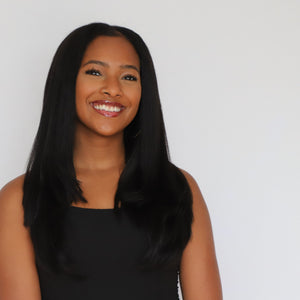 And an optional subheading
Bio
When Did You Get Your Start In The Beauty Industry?
I started lashing in 2017. I started at Luminous 2022. I graduated from Parisian Beauty Academy!  
Who Is Your Beauty Icon?
My beauty icon would be Zoe Kravitz!! Simply because she's so naturally beautiful!
What Is Your Current Favorite Beauty Trend?
I'm loving the feather brow or lamination look and colored liner and mascara.
What's 1 Non-Beauty Essential Every Women Should Have?
A non-beauty item would be perfume or body spray! When I smell good I feel good.
What's 1 Thing Or Belief Women Should Get Rid Of Right Away?
Women should get rid of any old makeup lol like really look at the life of your products and get rid of the old stuff!
Who Would You Love To Get Your Lash & Brow Hands On?
If I could wax Zendayas eyebrows it would be an honor! Idk what I could do for her perfection but I would love to see her brows up close and personal.